I get asked at least daily now, "can you post our inventory on Facebook Marketplace?" (spoiler alert: no). Today, I was thinking about what that question really is: "Can you post my lower priced, used inventory on a market style website with tons of visitors local to my store?". Yes, yes I can. The problem is, too many dealers don't think the original marketplace has value. Here's the thing...they're wrong.
I've heard all the complaints, "Craigslist Shoppers have no money" or "they don't want to pay full price" or "they have a 400 credit score". Yes. Yes, there are shoppers looking for cars on Craigslist that fit each of those. Just like the shoppers on Trader or CarGurus or your website or on your showroom floor. You will definitely not sell a car to every single person who calls your Craigslist Ad. Glad we got that out of the way, I want us to have realistic expectations. This isn't Google or Facebook. Craigslist is a house in San Francisco and not a Silicon Valley, overvalued tech company you'd see on Shark Tank. This is actually the HQ: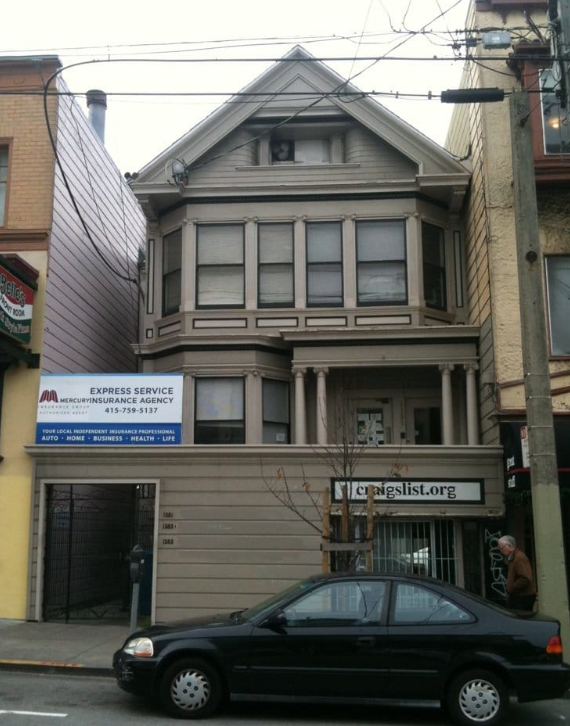 We've spent a couple million dollars on Craigslist for our clients this year, so I like to think I have some insight into the market. Here's what I know:
Craigslist is as local as it gets. People aren't going to some national site, they're literally going to "mytown.craigslist.org", it is a community website at the core.
People shop Craigslist like they shop Amazon. If they use Craigslist to sell their old washing machine and get a job, they probably use it to buy a used car too. They are loyal to their brand..
Car shopping on Craigslist isn't done for kicks. These are low funnel shoppers. If someone is in your town, searching for a Ford F150 on Craigslist, they're buying a truck...soon...from someone.
So, to recap; a hyper local site filled with low funnel shoppers, and you can talk to them while they're deep in that buying cycle for 5 dollars. Why wouldn't you want to talk to them? I get it, I really do. No one thinks Craigslist is sexy. No one wants to go to a breakout session about Craigslist at Digital Dealer or Driving Sales. It doesn't feel like cutting edge digital marketing. It is. It is so cutting edge that LetGo, 5Miles, Close5...and yes, Facebook Marketplace are popping up as billion dollar enterprises that are simply copying out of the playbook of the original. Quit ignoring the original...sell more cars.